The Government of Hungary allocated over 400 million Euros for development of Kazakhstan-Hungarian investment projects
Within the framework of this working  visit to Hungary, Chairman of Board of NC KAZAKH INVEST JSC Saparbek Tuyakbayev met with representatives of the Ministry of Foreign and External Economic Affairs of Hungary, the Hungarian Investment Promotion  Agency HIPA, Export-Import Bank and the Hungarian business community.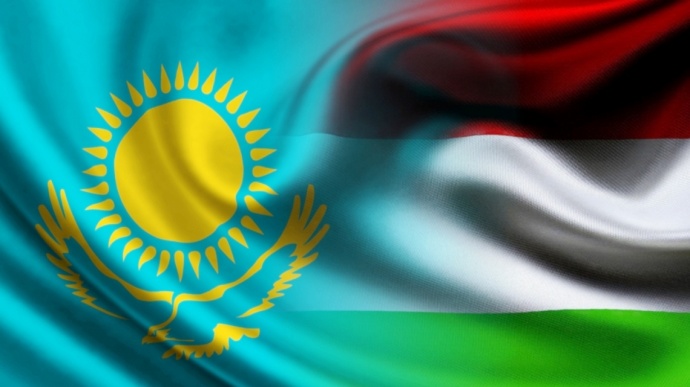 During the meeting with Levente Magyar, the State Secretary of the Ministry of Foreign and External Economic Affairs, the sides identified food industry, petrochemistry, machinery engineering and information technologies as potential fields for cooperation. Participants of the dialogue noted their willingness to cooperate in the implementation of joint projects and agreed to hold an investment event with participation of Kazakhstan's business.
In addition, within the framework of this visit, the meeting was held with the Chairman of the Hungarian Export-Import Bank. In order to develop the Kazakhstan-Hungarian economic relations and implementation of joint investment projects, the Government of Hungary allocated over 400 million Euros. The parties agreed to identify a pool of projects to be presented to the Hungarian business in March, 2019.
Following the meeting with ICell, it was agreed to implement two projects - a system for controlling financial transactions and toll road systems. In the future, these very projects will make it possible to increase tax revenues by reducing the shadow economy of the Republic of Kazakhstan and to introduce a system for collecting tolls on the national highways. It is worth noting that both decisions comply with the principles of the state program «Digital Kazakhstan».
For reference:
The Hungarian Export-Import Bank is the Hungarian Export-Credit Agency, acting as a tool for providing economic-policy incentive, supports the Hungarian enterprises-exporters in facilitating the retention of jobs, growth in employment and an expansion of Hungary's export capacities.  

The Hungarian Investment Promotion Agency (HIPA) was established according to the governmental order to provide the professional assistance to foreign companies, intending to invest in Hungary. The Agency aims to support the implementation of key goals of the government on promotion of investment as well as bilateral and multilateral international economic relations.
 https://ru.invest.gov.kz/media-center/press-releases/head-of-kazakh-invest-nc-jsc-visited-hungary-/