Qatar hosted Invest in Kazakhstan Forum
Invest in Kazakhstan Investment Forum took place as part of the visit, where representatives of Kazakhstan and Qatar business-communities discussed prospects for the implementation of joint investment projects.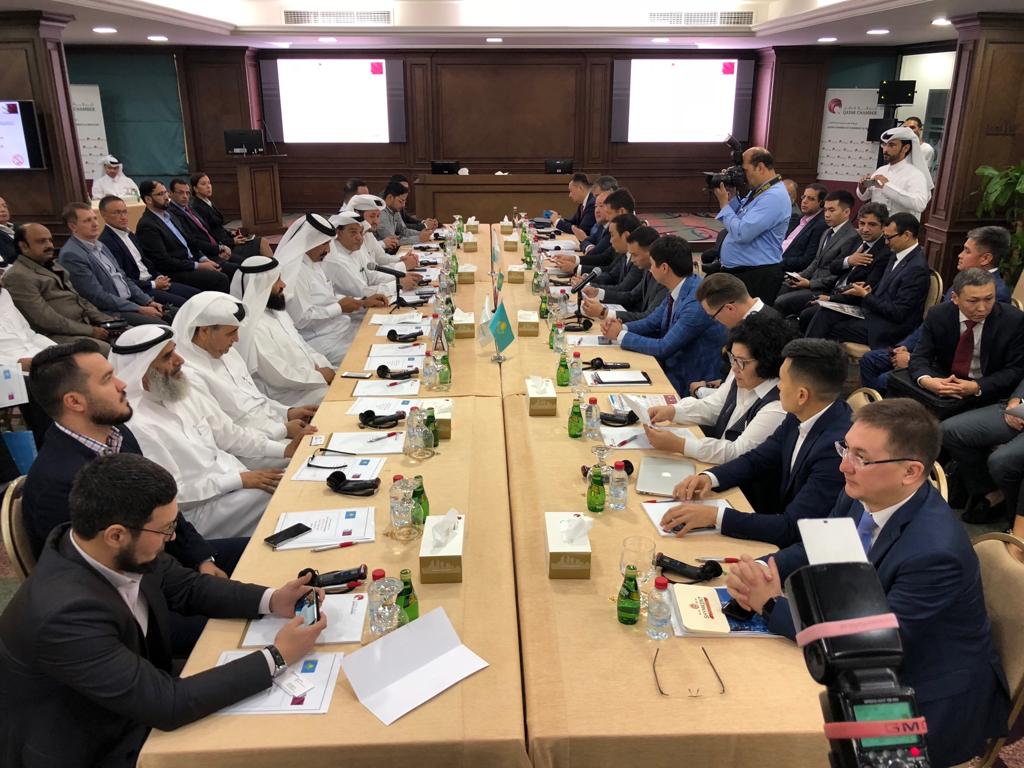 Key goal of the visit is to develop the investment cooperation between Kazakhstan and the State of Qatar. Owing to this B2B investment forum, business circles of the two countries had an opportunity to communicate and exchange their practices.
With the assistance of the Embassy of the Republic of Kazakhstan in the State of Qatar and Commercial and Qatar Industrial Chamber, the leadership of NC Kazakh Invest JSC conducted negotiations with leaders of the Qatar State Companies and Qatar business-community.
The Kazakhstan delegation acquainted the Qatar party with investment projects of Kazakhstan at the meetings with the Executive Director of Qatar Investment Fund Qatar Investment Authority Mansur Al- Mahmoud, the Chairman of the Board of Qatar Oil-and-Gas State Company Qatar Petroleum Saad Sherida Al-Kaabi, the Deputy Chairman of the Board for Qatar State Company Business Development for Investment and Asset Management in Construction and Development of Qatari Diar Yusuf Al-Musleh.
http://mid.gov.kz/ru/news/v-katare-proshel-forum-invest-kazakhstan