Calculator
{{ calcNVP.dataSetCount() }}
year
| Period | IC | CI | CO | CF | DCF |
| --- | --- | --- | --- | --- | --- |
| 0 | | | | | |
| {{ $index + 1 }} | | | | | |
| | | | | NPV | |
NPV > 0, project should be accepted NPV < 0, project should be cancelled
Calculation method
The net present value of the investment project is immediate change in the value of company when project is accepted.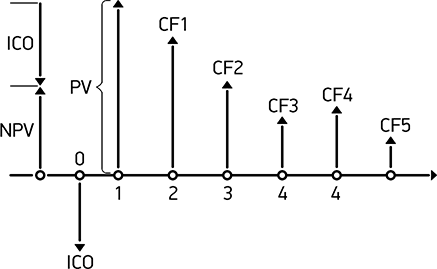 ICO - Initial investment
CH n - Cash flow of n-year
NPV - Net present value

Method rule: If NPV >= 0 – project should be accepted, if NPV < 0 – project should be cancelled. When NPV is positive, the project creates value, when it's negative – destroy.