Kassym-Jomart Tokayev took part in Kazakh-American Investment Roundtable
Following a series of meetings with representatives of business circles, the Head of State took part in the Kazakh-American Investment Roundtable.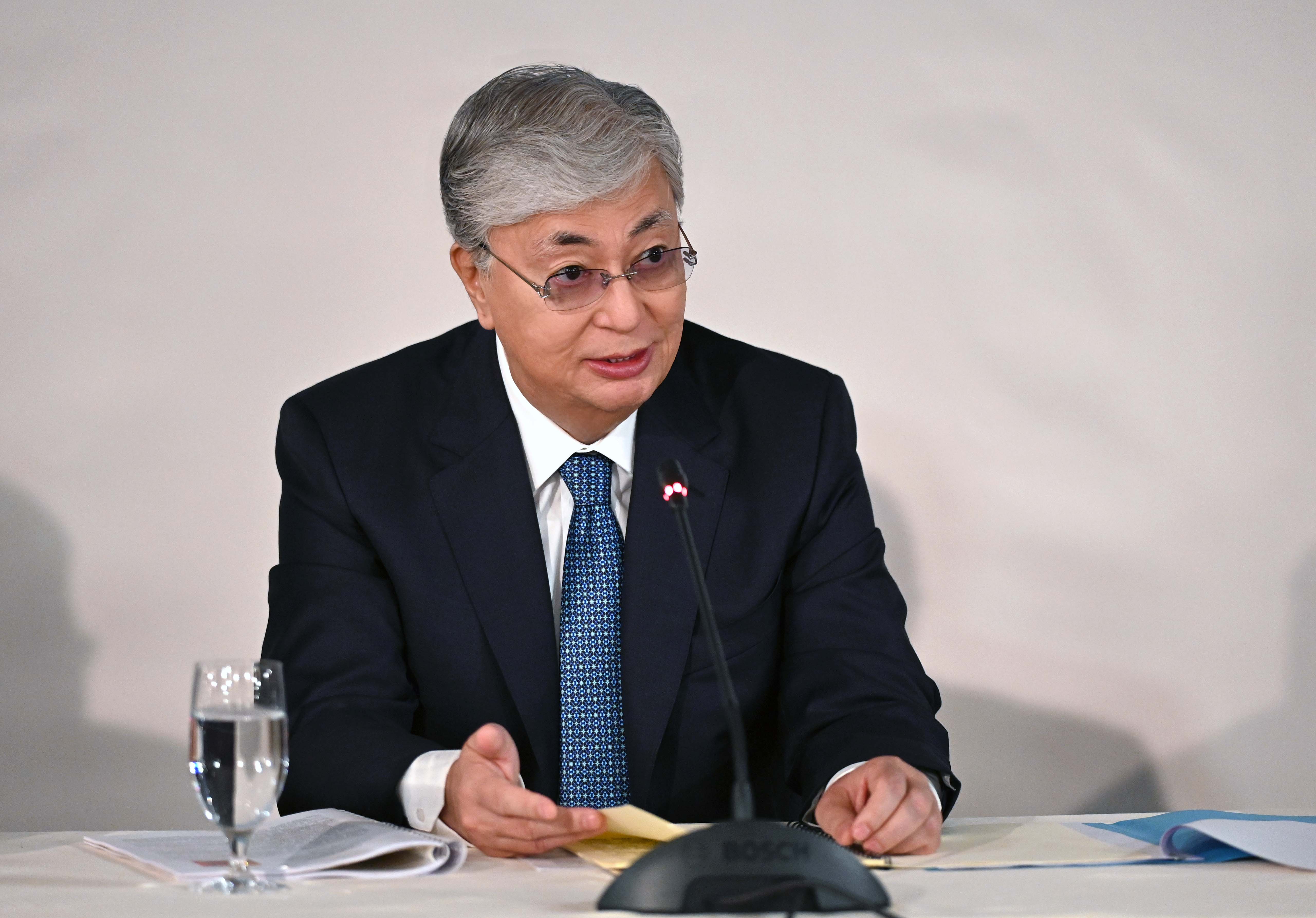 The event was attended by the heads of the largest American companies, such as Chevron, ExxonMobil, Fluor, Shell USA, The Solar Turbines, S&P Global, Centrus Energy Corporation, Boeing, Amway, GE International Markets, Honeywell UOP, Philip Morris, Procter & Gamble, Baker Hughes, John Deere, Bechtel, Halliburton, Valmont, Champion Foods, PepsiCo, MasterCard, Citi, McLarty Associates, Macro-Advisory LTD, Private Equity Fund RCF, Brownstein Hyatt Farber Schreck, Greenenberg Traurig LLP, Microsoft, Coursera, StartX, EPAM, Wabtec Corporation, Zscaler, DoorDash, Amazon, Pfizer, Medtronic, Netflix.
The President stressed that the meeting in this format has become a good tradition, and expressed gratitude to the US Chamber of Commerce and members of the Business Council for their assistance in organizing this event.
In his speech, the Head of State elaborated on the implementation of large-scale political and economic reforms aimed at building a Fair Kazakhstan.
The leader of Kazakhstan made a very precise briefing on the economic potential of Kazakhstan and the measures taken to increase its investment attractiveness. In particular, Kassym-Jomart Tokayev outlined the opportunities for implementing joint investment projects in the energy, agricultural, industrial, transport and logistics sectors, in the areas of digitalization, finance and renewable energy sources.
The Head of State welcomed the launch of new large American enterprises in Kazakhstan. The leader of Kazakhstan emphasized that the strategic economic partnership between Kazakhstan and the United States will continue to diversify and expand in all sectors.
— My team has extensive experience in facilitating investment, which makes it easier for your companies to do business in one of the fastest growing economies of the region. I hope that today's meeting will serve as a practical step in promoting trade, economic and investment cooperation, as well as in further strengthening the strategic partnership between Kazakhstan and the United States, Kassym-Jomart Tokayev concluded.
 Касым-Жомарт Токаев принял участие в работе казахско-американского инвестиционного круглого стола — Официальный сайт Президента Республики Казахстан (akorda.kz)