Alikhan Smailov met with Sir Suma Chakrabarti
The Prime Minister of the Republic of Kazakhstan Alikhan Smailov held a meeting with the Deputy Chair of the Supreme Council for Reforms Sir Suma Chakrabarti to address Kazakhstan's macroeconomic development, the activities of the Astana International Financial Center, as well as the issues of attracting investments.
The meeting stressed that the world is currently facing a disruption of global and regional supply chains, increased volatility in financial and commodity markets, and increased inflationary pressure.
In order to mitigate emerging risks, the Government of the Republic of Kazakhstan is taking the necessary anti-crisis steps aimed at: ensuring the stability of the financial system, controlling and reducing inflation, stimulating foreign trade, supporting economic sectors and attracting investments.
KZT1.2 trillion will be allocated in 2022 in order to neutralize the consequences of the worsening external economic situation of the real sector of the economy. These funds will be used to support the processing industry, develop the agro-industrial complex, roads, subsidize the interest rate and guarantee loans to entrepreneurs, etc.
Sir Suma Chakrabarti considered that these measures are effective and timely. At the same time, according to him, it is important to focus not only on existing trends, but also take into account their long-term consequences.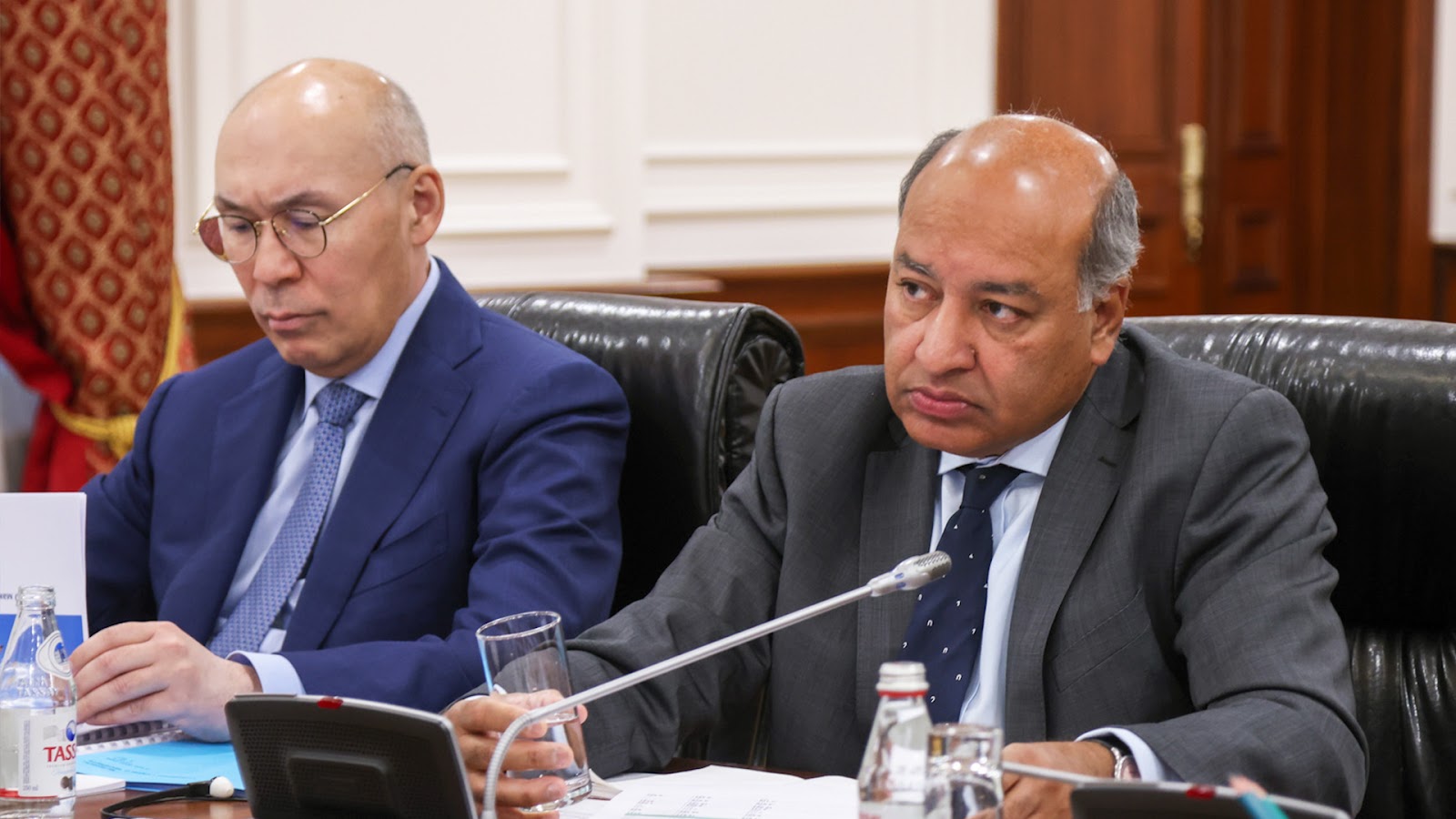 The meeting also discussed the plans of the AIFC to hold on 27-29 June, 2022 the Astana Finance Days - one of the largest financial conferences in the region. It is planned to address new economic reforms, investment opportunities and potential points of growth for Kazakhstan, including with the participation of prominent international experts.
Another issue of the meeting was the attraction of foreign direct investment to Kazakhstan.
Thus, it was noted that by the end of 2021, the Republic returned to the "pre-pandemic" level of investment inflow. Over the past year, 44 new investment projects worth $3.6 billion were put into operation.
Currently, a pool of 761 implemented and potential projects worth $54 billion for domestic and foreign investors has been developed and published.
"In order to increase the investment attractiveness of Kazakhstan, the Government is working on the approval of a new Investment Policy Concept until 2026. Taking into account global trends, further efforts will be undertaken to attract investments in the processing industry with a high value added, the agro-industrial complex, pharmaceuticals and transport-logistics infrastructure," the Prime Minister of the Republic of Kazakhstan emphasized.
https://primeminister.kz/ru/news/alihan-smailov-provel-vstrechu-s-serom-sumoy-chakrabarti-341013