Head of State received CEOs of Swiss companies
Following the meeting with a delegation of Swiss entrepreneurs, Head of State held individual meetings with the CEOs of some companies, the Akorda Press Service reported.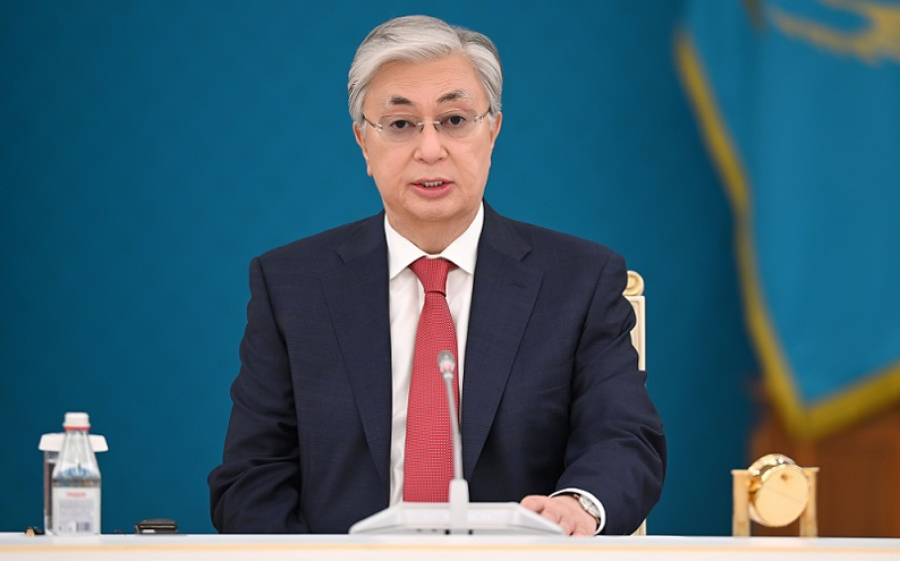 During talks with the CEO of Stadler Rail AG Peter Spuler, they discussed the prospects to implement investment projects in the transport sector, as well as the issues related to holding the next meeting of the Kazakh-Swiss Business Council.  
The CEO of Glencore International AG Ivan Glazenberg informed Kassym-Jomart Tokayev about the company's plans for further development of Kazzinc LLP, including the construction of a Polymetallic Ore Processing Plant at the Zhairem Mining and Processing Plant.
The President placed a particular emphasis on introducing advanced technologies in order to improve the environmental situation in East Kazakhstan region. Kassym-Jomart Tokayev thanked Ivan Glazenberg, who is going to retire soon, for his contribution to the development of the mining industry in Kazakhstan and wished success to Gary Nagle, who was introduced at the meeting to take over the CEO's position.
The meeting of the President with the CEO of the Pharmaceutical Company F. Hoffmann-La Roche AG Christoph Franz discussed the opportunities of implementing joint projects, including building a research laboratory to study various diseases, including COVID-19.
 https://24.kz/ru/news/economyc/item/483603-glava-gosudarstva-prinyal-rukovoditelej-ryada-shvejtsarskikh-kompanij