The Dutch to invest $ 200 million in agriculture of Kazakhstan
Agricultural enterprises of the European level totaling $ 200 million will be launched in Kazakhstan. Corresponding agreements have been reached between domestic and Dutch entrepreneurs, a correspondent of Khabar 24 reports.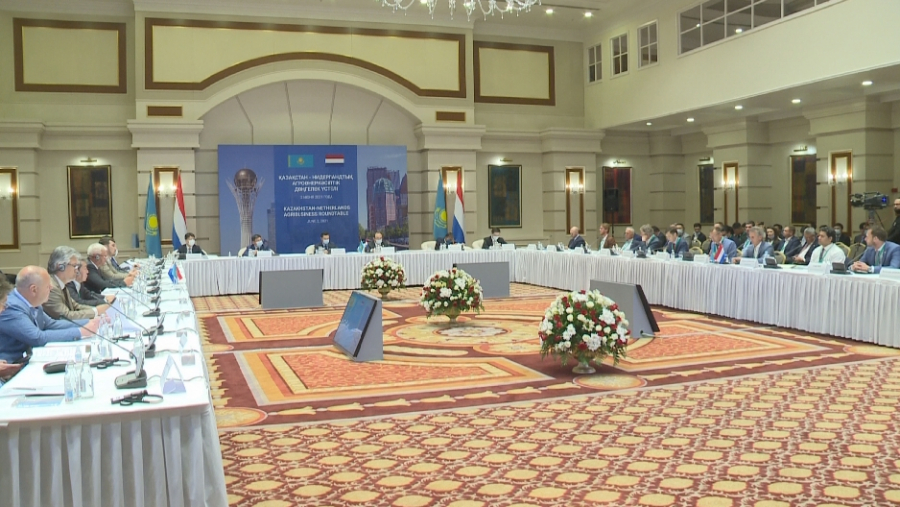 A delegation from the Netherlands arrived in Kazakhstan. The parties intend to sign 6 contracts, some of which involve the construction of new production facilities, primarily in the field of greenhouse facilities.
It's worth noting that for today the Netherlands is the leader in terms of investment in our Republic. Almost a third of all foreign funds attracted over the years of Independence go to this European country.
Almas Aidarov, the Deputy Minister of Foreign Affairs of the Republic of Kazakhstan: - 6 documents are signed as part of the visit. Some of them are aimed at the construction of greenhouses in Uralsk, the expansion of greenhouses in Aktobe region, and opening of a Training Center in Turkestan region. These are certain agreements. As agriculture is crucial for us now. It is not a capital-intensive, but very technological and important sector for us.
https://24.kz/ru/news/economyc/item/477672-200-mln-investiruyut-gollandtsy-v-selskoe-khozyajstvo-kazakhstana