France invested over USD15 billion in Kazakhstan's economy
The President of Kazakhstan Kassym-Jomart Tokayev met with the Minister of Economy and Finance of France Bruno Le Maire, the press service of Akorda informed.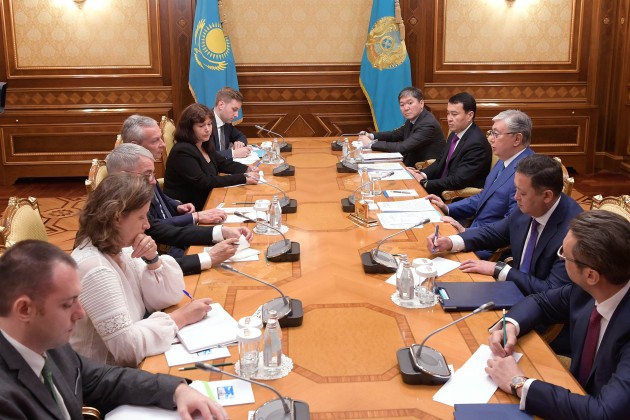 The head of state noted that a serious basis was created between Kazakhstan and France for bilateral cooperation, in particular in the trade, economic and political spheres.
"We see France as a major partner within the European Union. The EU is a Kazakhstan's major trading partner. The volume of bilateral trade between our countries reached USD4.5 billion, and the volume of direct investment from France into the economy of our country exceeded USD15 billion", Kassym-Jomart Tokayev said.
The head of state noted the successful activity in Kazakhstan of a number of French companies, assuring the interlocutor that Kazakhstan will continue to create all the necessary conditions for their effective work in our country.
Bruno Le Maire thanked the President for the warm welcome and emphasized that France and Kazakhstan have a long-standing mutually beneficial strategic collaboration. The Minister of Economy and Finance of France also expressed his desire to make every effort to strengthen the fruitful interactions between the two countries.
In conclusion, the head of state gave his best regards and best wishes to the French Leader Emmanuel Macron.
  https://kapital.kz/economic/80161/franciya-investirovala-v-ekonomiku-kazahstana-svyshe-15-mlrd.html