Askar Mamin held a meeting of the Coordinating Board on Attracting Investment
Askar Mamin chaired a meeting of the Coordination Board on attracting investment, a correspondent of Khabar 24 reports.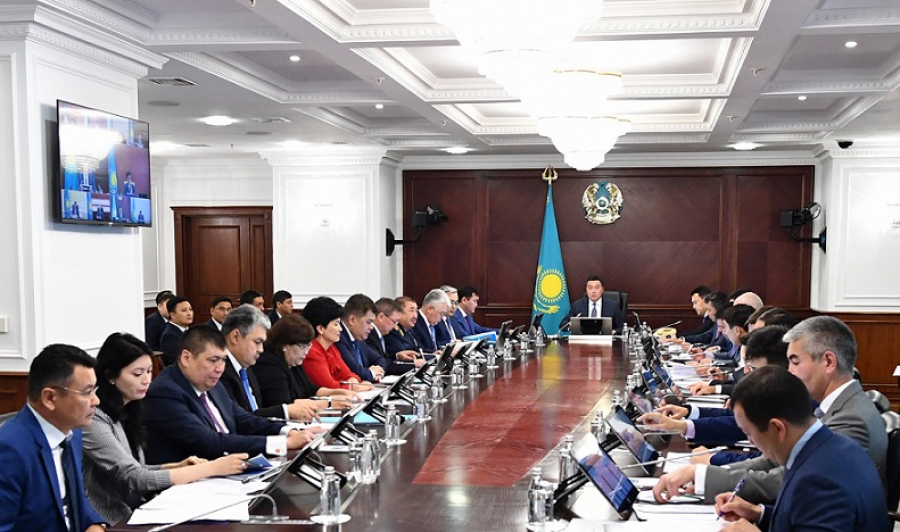 The Prime Minister of Kazakhstan set the task to increase the annual gross inflow of foreign direct investment from USD24 billion in 2018 to USD34 billion by 2025. The meeting also discussed the development of a network of wholesale distribution centers.
To expand the logistics capacity by 2023, Kazakhstan intends to create a network consisting of 8 regional distribution centers in the cities of Nur-Sultan, Almaty, Shymkent, Aktobe, Semey, Kokshetau, Atyrau and Aktau. This mechanism will help to purchase products from farmers at an early stage, distribute retail chains to warehouses and sell them at reduced prices during the off-season from December to April. The project implementation will ensure stable prices, which means that there will be no seasonal speculative mark-up on socially significant products. The total economic effect of this project from one invested tenge will be over 30 tenge.
https://24.kz/ru/news/economyc/item/327414-a-mamin-provel-zasedanie-koordinatsionnogo-soveta-po-voprosam-privlecheniya-investitsij