Investors to finance the production of solar panels in Kazakhstan
Investors from China, France and Russia created a consortium together with Kazatomprom to build a cluster of solar panels in Kazakhstan. That was announced by LS Chairman of the National Company KAZAKH INVEST Saparbek Tuyakbayev told about this.
Saparbek Tuyakbayev noted that today the demand for solar panels in the world is growing rapidly with their price cost moving down.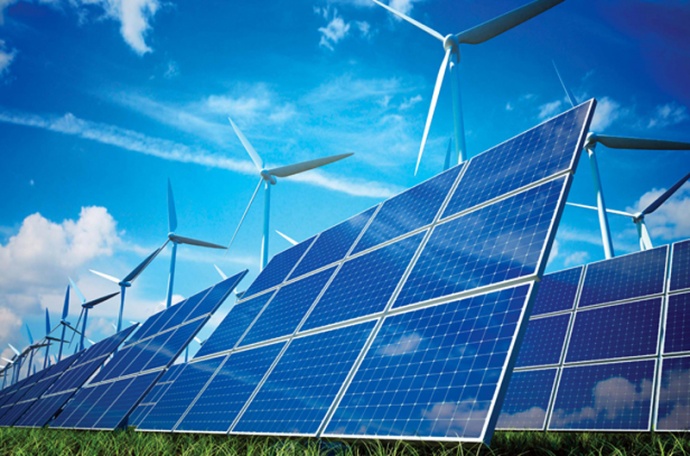 "We held talks on a project - silicon production. First technical, then silicon for solar panels. We have already attracted investors from France, China, Russia. These companies created a consortium together with Kazatomprom and are planning to launch this cluster. For today, the major part is almost ready, but we need to work out the issues of cost reduction and competitiveness," - he said.
The interlocutor explained that today Chinese solar panels are the world's cheapest, even European ones cannot compete with them in price.
"Therefore, we attracted one of the largest Chinese producers to participate in the project. As well as a French investor who has the latest technological developments, and a Russian investor with influence on the Russian market. We are starting the cluster in 2020," the head of the national company said.
He explained that Kazakhstan has created good conditions for such a large-scale project.
"To begin with, we will probably produce not even the solar panel itself, but its basis. Further, more: it is expected that the products will also be exported. We are considering the Uzbek market, where there is a huge shortage of electric energy, and it is increasing. At the same time, they have a lot of sun and I think they can become our potential customers. Arab countries are now also massively turning to solar stations," Tuyakbayev continued.
According to him, all global forecasts suggest that in the next 10-15 years, mankind will largely turn to the production of electric energy from alternative energy sources. However, it should be noted that the issue of storage of energy produced remains to be resolved. 
"Now the whole world is looking for efficient storages, everyone has different approaches and technological solutions. The whole world is developing alternative sources of energy, and this has enormous potential. We have been working on this project for a year now and we are hoping for great demand," the representative of the national company said.
https://ru.invest.gov.kz/media-center/press-releases/investory-profinansiruyut-proizvodstvo-solnechnykh-paneley-v-kazakhstane-istochnik-https-lsm-kz-klas/