Kazakhstan can become a major trade and economic partner of the United Arab Emirates in the Central Asia
At the meeting with 14 leading business publications of the United Arab Emirates, the representative of NC Kazakh Invest JSC in Dubai Ilya Urazakov told about the main prospects and potential of investment-economic cooperation between the countries.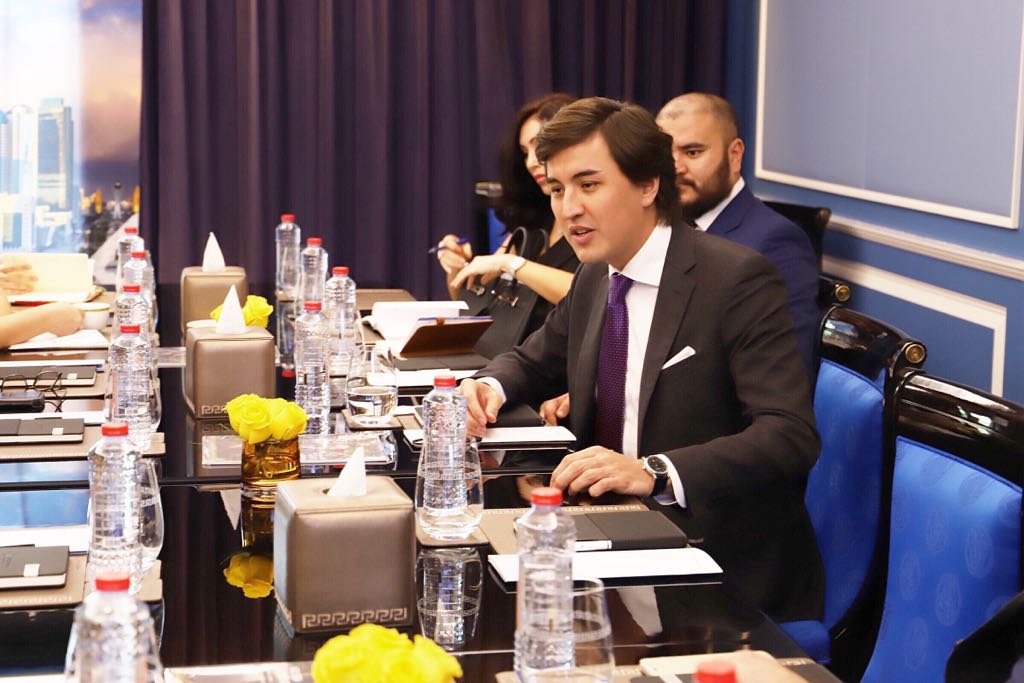 «Our countries historically have very warm and strategic relations. But, trade turnover and investment cooperation could be significantly higher. In opinion of experts of both countries, the potential of economic cooperation can be at least triple» - Ilya Urazakov said.
According to the data for 2017, commodity turnover between the countries approached the level of USD 680 million, and the volume of investment in Kazakhstan projects for all this time accounted for almost USD 4 billion, while the total amount of foreign investments in the country for the last 10 years has reached USD 270 billion that makes up 63 % of all investments of the Central Asia.
Within the framework of presentation of Kazakhstan Investment Strategy for 2018-2022, Ilya Urazakov said that today Kazakhstan actively invites the Middle East business to cooperate in the most various areas of the economy and the most promising sectors for cooperation with the business of the Arab Emirates are sectors, such as: agriculture, subsoil use, petrochemistry and projects in tourism.
According to Ilya Urazakov, 220 million hectares of agricultural land in the heart of Eurasia and exemption from tax, this is what Kazakhstan offers today for investors from the United Arab Emirates, within the framework of the Investment Cooperation Program.  
«Today there is no doubt that cooperation between Kazakhstan and the United Arab Emirates will be the extremely successful! Our countries are interested in each other. The United Arab Emirates have the latest technologies, excellent management and international expertise. Kazakhstan is ready to offer the richest resource base, conditions for qualitative processing, full state support, as well as the access to new markets. Our country is a «window» that opens access to a new, actively developing market of 500 million people, and these are the countries of Central Asia, the territory of the Western China, Russia and the Caspian  countries», - Ilya Urazakov said.
 http://www.invest.gov.kz/ru/news/kazahstan_mozhet_stat_osnovnim_torgovoekonomicheskim_partnerom_oae_v_tsentralnoi_azii