Almaty hosted Fair of domestic consumer goods
Fair of domestic consumer goods took place in Almaty on July, 28-29, on the initiative of National Agency for Development of Local Content «NADLoC» JSC of the Ministry for Investment and Development of the Republic of Kazakhstan. It aims at popularization of domestic producers and their products with the possibility to taste them, to try them on and to purchase them, in order to raise public awareness about domestic products, as well as to promote the brand "Made in Kazakhstan" at the domestic market.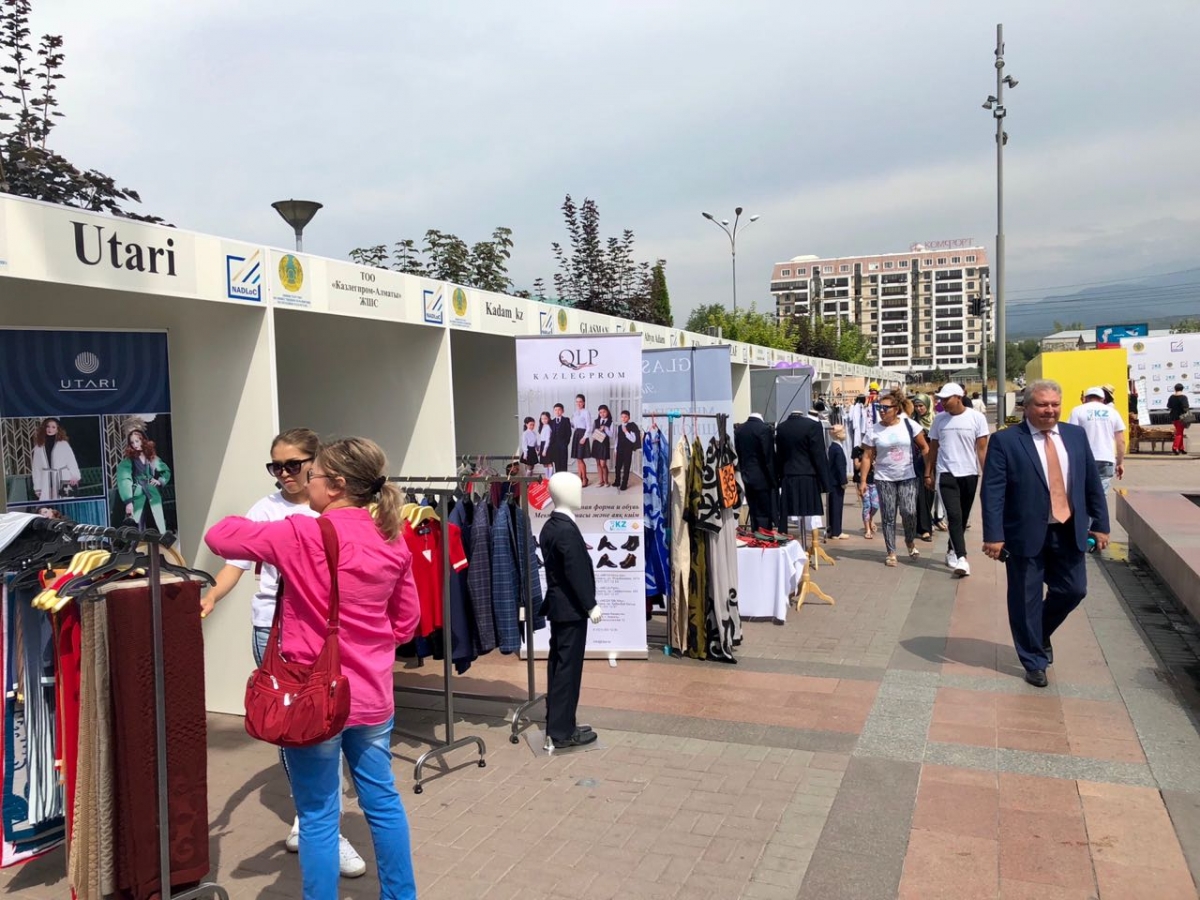 More than 60 companies from all regions of the Republic presented a wide range of products on sale: ladies', men's and children wear, footwear, hosiery, house textiles, carpets, books, chemicals, accessories, cosmetics, souvenirs, food stuffs and many other things.
Also, at the Fair, green technologies were exhibited with participation of such Kazakhstan enterprises as Alem Tynysy Ltd - processing and recycling of antifreezes, coolants, hydroglycolic solutions in the territory of the Republic of Kazakhstan and in the CIS countries, Kuntech Ltd - research-and-production company first in Kazakhstan on production of solar heating devices - solar collectors, Eco Products Groups Ltd - production of biodegradable packages.
Let's remind that the Fair of domestic goods has been already held by the Agency for the third year to support the national event «Made in Kazakhstan». In comparison with the previous fairs, the number of participants increased, the range of goods became wider, so that proving the fact that the range of goods produced increases in the country.
«Our fair of domestic consumer goods allows visitors to familiarize with Kazakhstan products. Comparing our goods with foreign analogues, residents and visitors of Almaty city will be convinced that Kazakhstan products have competitive price and quality. The rising demand for Kazakhstan consumer goods will provide a stimulus for businessmen to invest in this very sector. As a whole, the work of our company aims to ensure that in the future Kazakhstani can buy with pride and use the goods with the trade mark «Made in Kazakhstan», - Director of the Center for Local Content Ideology Development of "NADLoC" JSC Ruslan Ibraimov said.
At the Fair there were draws, shows of fashion collections of ladies', men's and children wear, tasting of domestic products.
Visitors noted the high level of organization of the fair. There were many competitions where everyone was able to win valuable gifts from Kazakhstan producers. Visitors of the Fair could taste a wide range of products – from dairy products to confectionery products.
Also it is necessary to emphasize that such fairs help enhance the interest and confidence in products of local producers. Besides, they are an example for businessmen who intend to open own production.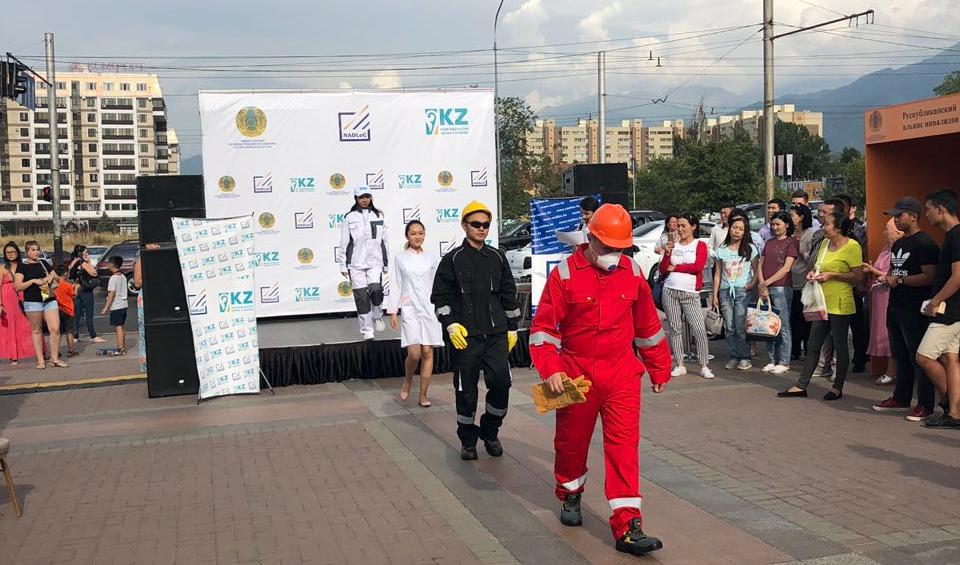 http://mid.gov.kz/ru/news/v-almaty-otkrylas-yarmarka-otechestvennyh-tovarov-narodnogo-potrebleniya