Roman Sklyar met with the Austrian delegation
The first Vice-Minister for Investment and Development of the Republic of Kazakhstan Roman Sklyar met with the Director of the Vienna Economic Chamber Mr. Alexandr Biakh.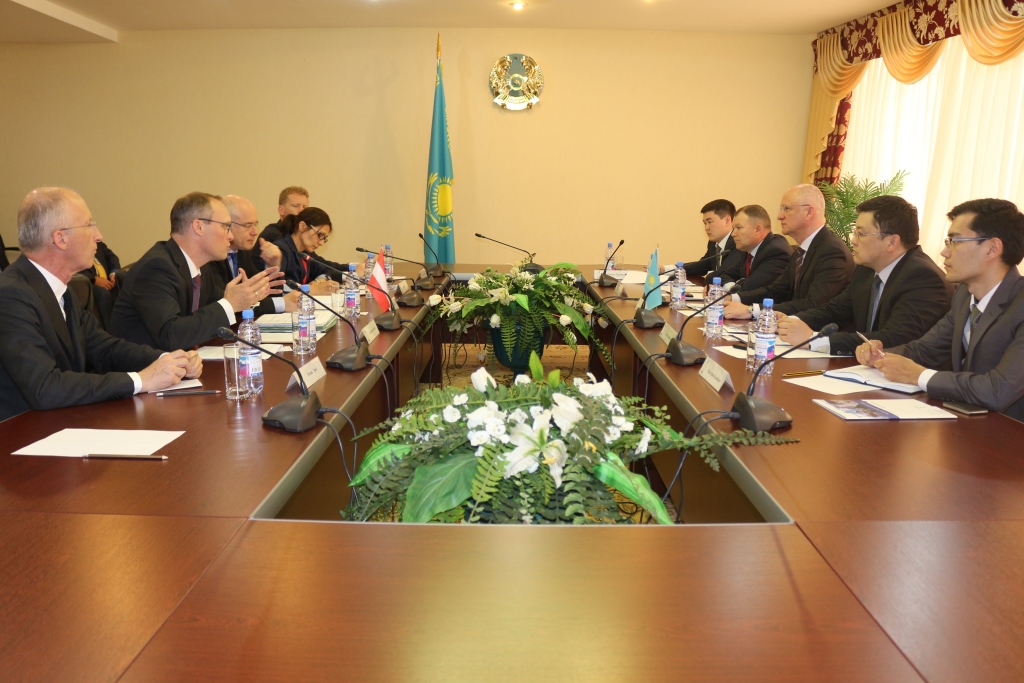 The parties discussed issues of trade and economic cooperation, as well as the possibility to implement the joint projects within the framework of "One belt - One way".
Roman Sklyar informed that Kazakhstan is now developing the transport-logistical infrastructure and its integration into the international corridors and noted that there had been an increase in the transit transportations between Kazakhstan and Austria in 2017.
Alexandr Biakh shared his plans with the Austrian delegation to visit a special economic zone "Khorgos-East Gate" and Aktau Seaport. Besides, the Austrian party is interested in further cooperation in the transport operations and logistics and is ready to exchange of experience in these very sectors, as well as to participate in implementing the joint projects.
The first Vice-Minister for Investment and Development of the Republic of Kazakhstan expressed his willingness to further deepening the bilateral cooperation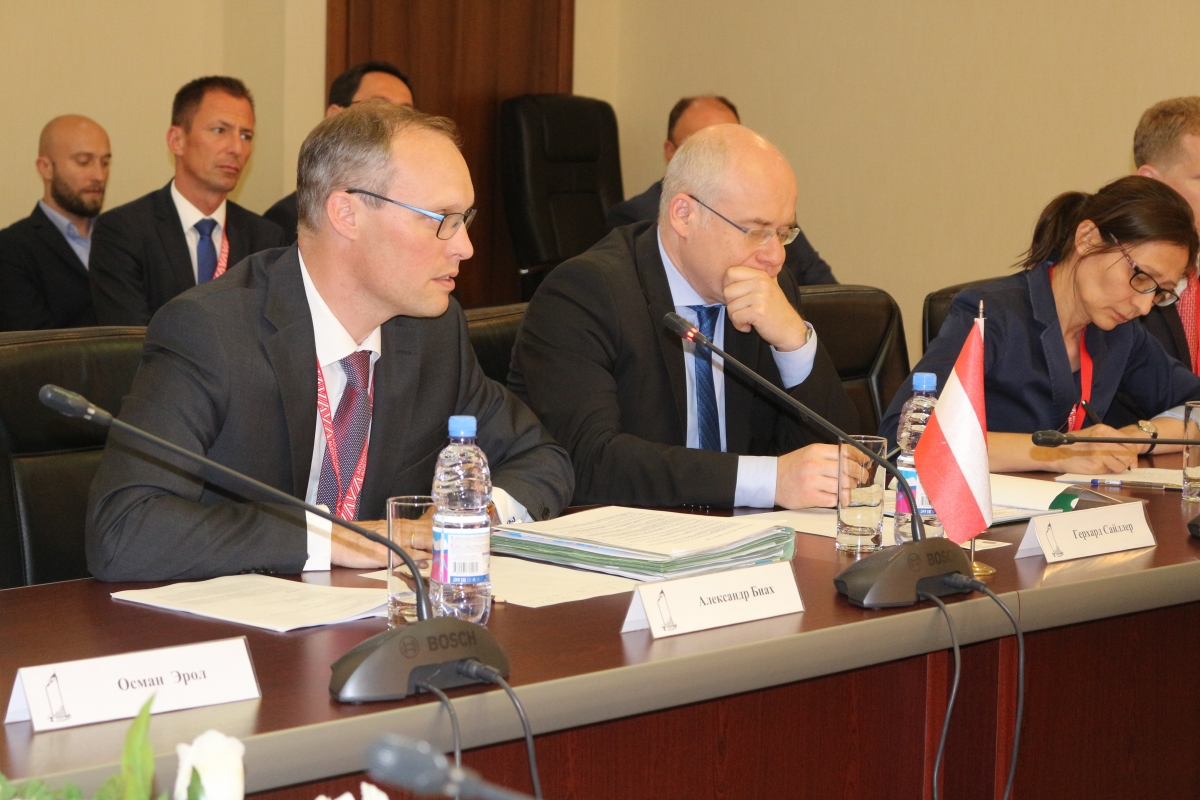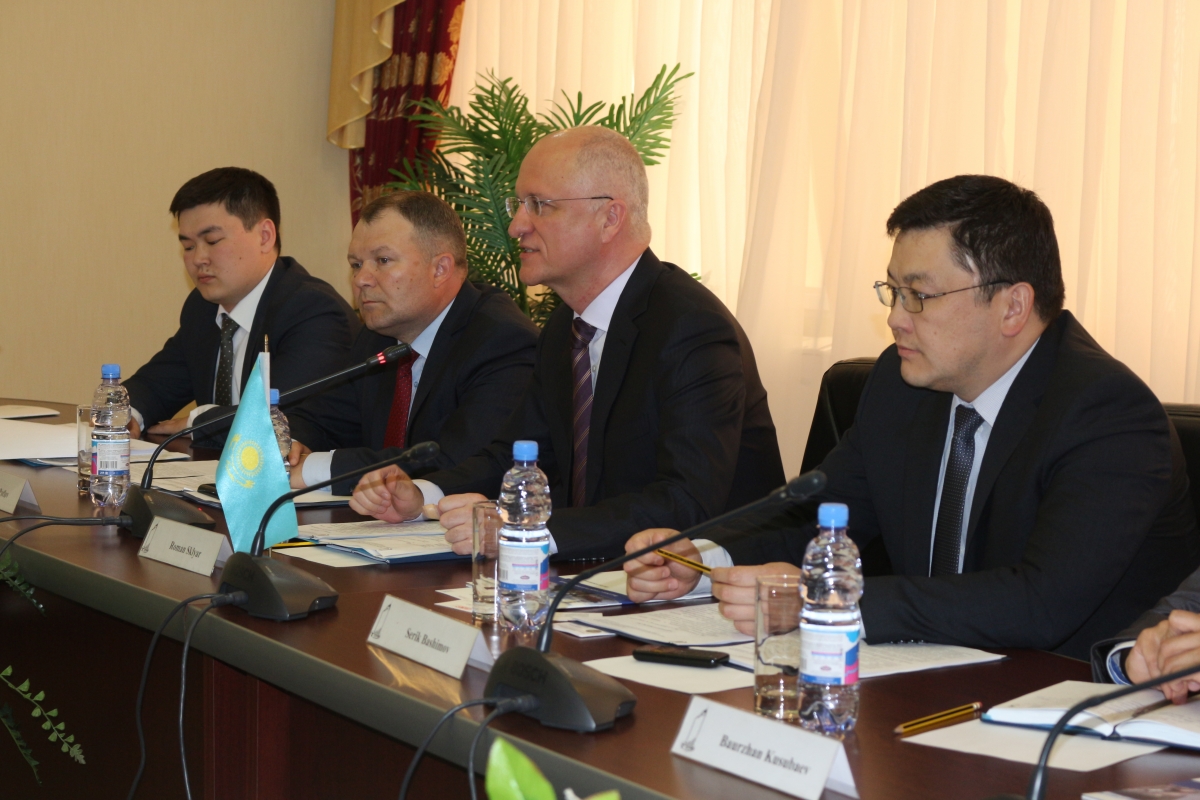 http://mid.gov.kz/ru/news/rsklyar-vstretilsya-s-avstriyskoy-delegaciey