The National Bank of Kazakhstan announced the launch of sales of gold investment coins
Since May 6, the National Bank of Kazakhstan starts selling Altyn Barys investment Gold Coins of 2021 Minting, the press service of the Bank reports.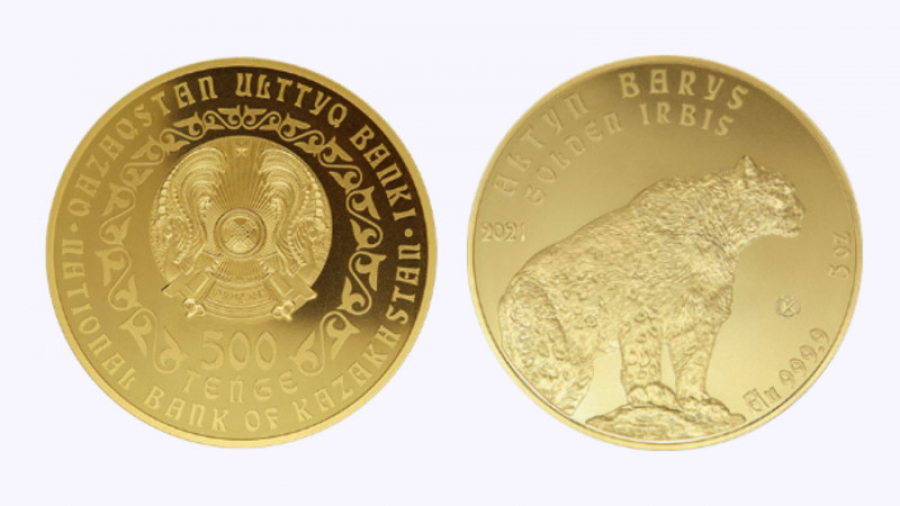 Altyn Barys Investment Coins are high quality gold coins of the highest purity 999.9. They will be available for purchase on the website of the National Bank's online store. Users need to register and create a personal account.
"A feature of investment coins is about the possibility to acquire income depending on the cost and weight of the metal the coin is made of. Also, in accordance with the Rules, investment coins are accepted by the National Bank for repurchase and the price is calculated based on the weight of the metal in the coin," the National Bank explained.
Investment coins of all nominal values are to be accepted at their face value throughout Kazakhstan for all types of payments, as well as for depositing into bank accounts and for transfer, without restriction, are changed and exchanged in all banks of Kazakhstan.  
https://24.kz/ru/news/economyc/item/472031-natsbank-rk-soobshchil-o-nachale-prodazh-zolotykh-investitsionnykh-monet