Increasing trade dialogue between Kazakhstan and Thailand discussed in Bangkok
On July 31, 2019, the Ambassador of Kazakhstan Raushan Yesbulatova met with the Thai business community in order to coordinate and effectively interact in the development of a trade dialogue between Kazakhstan and Thailand, Kazinform news agency reported with reference to the press service of the Ministry of Foreign Affairs of the Republic of Kazakhstan.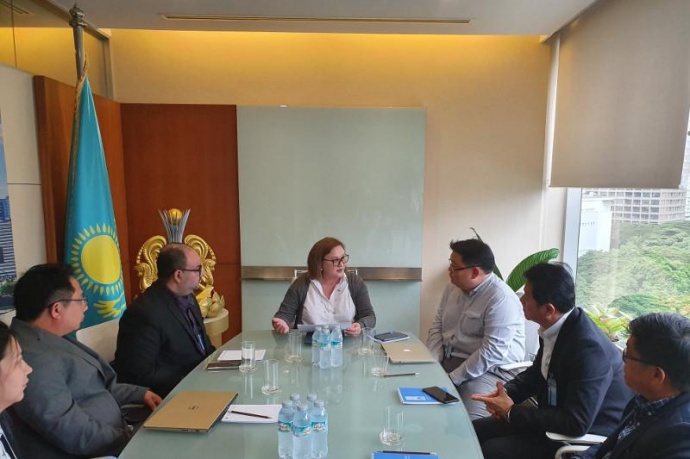 During the conversation with Thai entrepreneurs, which was held in the form of conference, the Ambassador stressed again that the Embassy of Kazakhstan in Bangkok acts as a guide for Thai and foreign businessmen with the view to establish a chain of interaction - from the Embassy to local executive agencies in the format of the "MFA - foreign institutions - regions."
The participants of the event got acquainted with investment opportunities within the framework of the special economic and industrial zones in the area of agriculture, food and light industry, etc.
It was noted that now Kazakhstan is at the stage of new investment development and remains a state with a lot of business opportunities, and that unique conditions are created for foreign participants in investment projects.
Concluding the meeting, the sides agreed to continue the joint organization of business missions to Kazakhstani regions. It is known that in June this year, representatives of Thai companies visited Almaty, where they held meetings with potential partners and representatives of NC Kazakh Invest JSC.
 https://ru.invest.gov.kz/media-center/press-releases/rasshirenie-torgovogo-dialoga-mezhdu-kazakhstanom-i-tailandom-obsudili-v-bangkoke/