Representative Office of Kazakh Invest began to work in Delhi (India)
 Opening of a Representative Office of the National Company "Kazakh Invest" in Delhi was presented during the round table "Kazakh-Indian relations: past, present, future".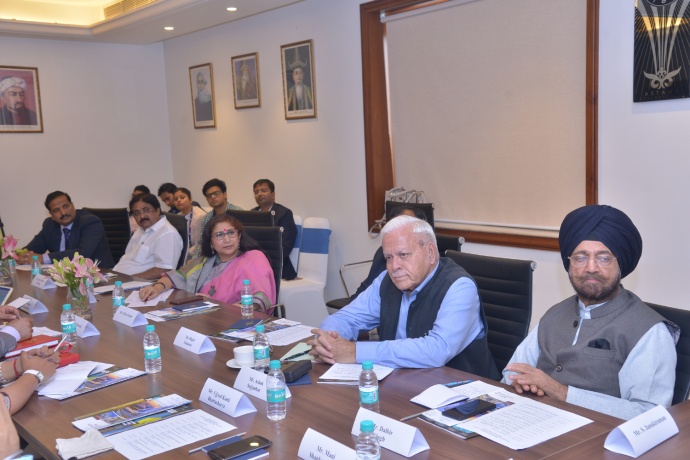 The Ambassador of Kazakhstan to India Bulat Sarsenbayev noted the relevance and special importance of the work of the Office in the light of the development of trade and economic relations between Kazakhstan and India. "Currently, Kazakhstan is India's main trading partner in Central Asia. The trade turnover between our countries reached USD1.2 billion in 2018 (in 2015, the trade turnover amounted to USD461.6 million). For the first three months of this year, bilateral trade between Kazakhstan and India amounted to USD293.1 million, which is up by 35.9% compared to the same period last year. Cooperation between Nur-Sultan and Delhi is actively developing, visit exchanges of citizens of the two countries are increased"... if in 2014 Kazakhstan issued about 6.000 visas to citizens of India, then over 25,000 visas in 2018," the Ambassador noted. In addition, earlier, during the annual round table on global investment under the auspices of AEF-2019, preliminary agreements were reached on the consideration by investors from India of projects totaling over USD300 million.
In turn, Aigul Nuralina, Director of the Regional Representative Office of Kazakh Invest, said that the major issues of the Office's activity are informing Indian companies about investment opportunities, preferences and government support measures provided to foreign investors entering the Kazakhstan market.
The round table was attended by representatives of the government, business and public circles, research institutes and analytical centers, the media of India. In the course of free discussion, participants of the roundtable discussed various aspects of the development of cooperation between Kazakhstan and India. Suggestions were made to further promote bilateral cooperation in the areas of IT, Fintech, energy, space, military-technical cooperation, pharmacology, and others.
According to the Embassy of Kazakhstan in India, the visit of the President of the Republic of Kazakhstan to India is planned in autumn, 2019. As part of the upcoming visit, a number of major events will be held, such as visits of the Prime Minister, the Minister of Foreign Affairs of the Republic of Kazakhstan to India, the Investment Forum, regular meetings of the Intergovernmental Commission, Joint Working Groups on Trade and Economic Cooperation, Transport and Logistics, Cooperation in IT sphere, as well as military-technical cooperation. 
https://ru.invest.gov.kz/media-center/press-releases/predstavitelstvo-kazakh-invest-nachalo-rabotu-v-g-deli-indiya/