Kazakhstan's investment and export potential presented at Kazakhstan-Hungarian Forum
Investment opportunities and export potential of Kazakhstan as well as benefits of joint cooperation and prospects for further promoting trade and economic partnership were presented at the Kazakhstan-Hungarian Investment Business Forum as part of the visit of the Deputy Prime Minister – the Minister of Finance of Hungary Mihaly Varga to the Republic of Kazakhstan.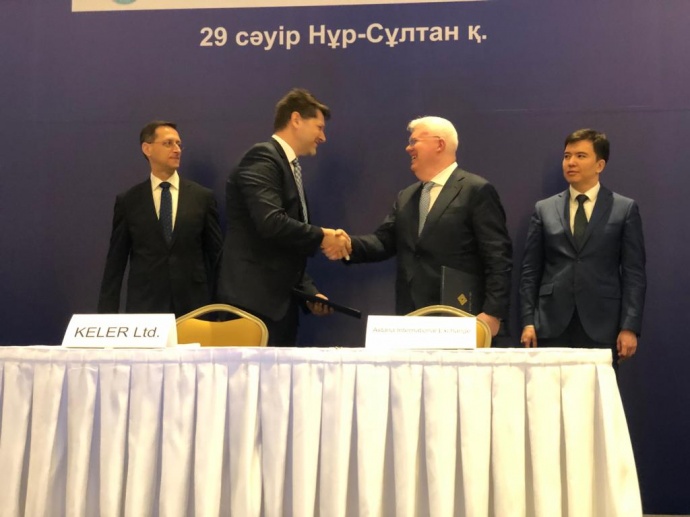 Over 150 representatives of business circles of both countries took part in the work of this event, including about 100 representatives of Hungarian companies.
11 cooperation agreements were signed during the business forum.
In addition, the forum also held bilateral meetings between Kazakhstan and Hungarian businessmen to discuss issues of cooperation in the fields of agro-industrial complex, light and food industry, construction, chemical industry and mechanical engineering.
Currently, there are more than 60 enterprises with the participation of Hungarian capital in the country.
Let's remind that Hungary invested about USD 200 million in the domestic economy during the years of Kazakhstan's independence.
The trade turnover between Kazakhstan and Hungary between 2018 and the 1st quarter of 2019 amounted to USD 155.4.
Export from Kazakhstan to Hungary in 2018-2019 amounted to USD 28.2 million.
Import to Kazakhstan from Hungary for the last and the beginning of this year accounted for USD 127.2 million.
https://ru.invest.gov.kz/media-center/press-releases/investvozmozhnosti-i-eksportnyy-potentsial-kazakhstana-prezentovali-na-kazakhstansko-vengerskom-foru/