Investment potential of Kazakhstan presented in Moscow
Businessmen of Kazakhstan and Russia are establishing cooperation at B2B meeting in Moscow.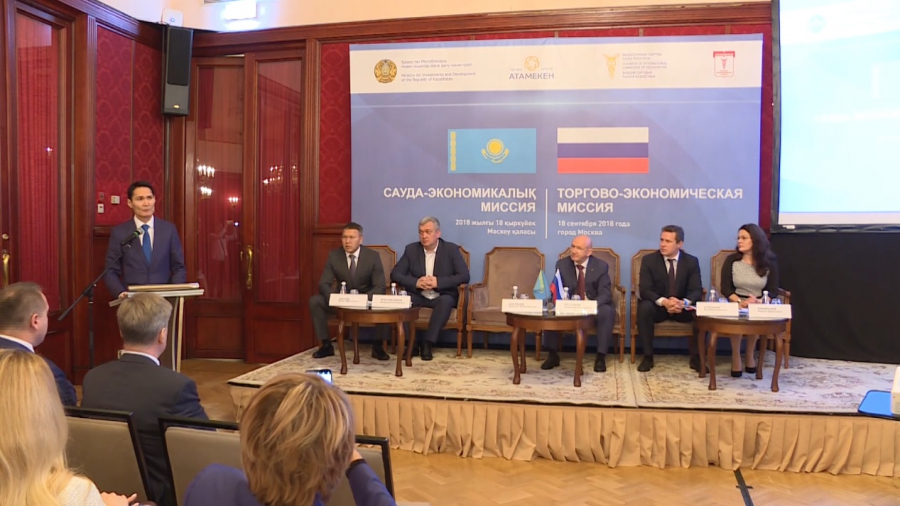 Within the framework of the trade and economic mission in the Russian capital, Atameken National Businessmen Council and Kazakhstan Chamber of Commerce presented the country's investment potential. Businessmen of the two states discussed the general prospects in the sphere of producing the electrical technology, household chemistry, food stuffs. Kazakhstan producers of confectionery, sausages and specialty meats, instant foods, natural honey, sour-milk products presented their products. Representatives of the Moscow retail-networks had an opportunity to see and taste products of potential partners from Kazakhstan.
Baurzhan Sartbayev, a trade commissioner of the Republic of Kazakhstan in the Russian Federation:
This is a great opportunity for Kazakhstan food producers to establish contacts directly with large retailers of Russian. We've just seen how some Russian and Kazakhstan companies have signed contracts. Now I can surely say that Kazakhstan has got premium products.

Source: http://24.kz/ru/news/economyc/item/266056-investitsionnyj-potentsial-kazakhstana-prezentovali-v-moskve