Kazakhstan investment opportunities presented at SPIEF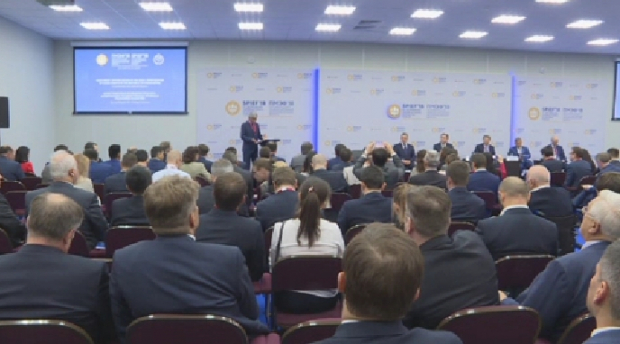 50 assets of Samruk-Kazyna National Welfare Fund will be privatized by the end of this year. This fact becomes known during the special panel session of the St.Petersburg International Economic Forum where Kazakhstan presented its investment opportunities.
Dana Nurzhan, Twitter@DanaNurzhan:
- Investment attractiveness and search for new ways of growth – this is what the majority of investors, heads of companies and representatives of the state sector are interested in, who gathered these days in St.-Petersburg. This business event is attended by the delegates including 40 heads of the largest investment funds of the world from 20 countries with the total amount of assets under management above US $13 trillion that testifies about the high level of the event.
The special panel session of the St. Petersburg Forum was dedicated to investment opportunities of Kazakhstan. Samruk-Kazyna National Welfare Fund has the largest portfolio of high-quality assets of Kazakhstan to the amount of US $74 billion. By 2022 it is planned to privatize the Fund's six companies through IPO. Three of them - Kazatomprom, Air Astana and Kazakhtelecom will go public already this year.
Kairat Kelimbetov, managing director of Astana IFF:
- All together these companies make up practically 40 % of the gross national product of Kazakhstan, and this proves the fact that Kazakhstan has resolutely entered the structural reforms which purpose is not budgetary needs, but the necessity of improvement of corporate management of investors. Attraction of direct foreign investments is a priority of the economic policy of Kazakhstan.
Akhmetzhan Essimov, the Chairman of the Board of Samruk-Kazyna National Welfare Fund JSC:
- Our task in the short term is to increase the efficiency of our companies, enhance portfolio management and ensure sustainable development. And to take the Fund to the next level of analogues of sovereign funds of the world.
Potential investors expressed a strong interest in the program of privatization and IPO, and also in the large companies which will be sold to strategic investors. These are the energy holding Samruk-Energo that generates 30 % of the electric energy of Kazakhstan, and the mining company Tau-Ken Samruk. Several agreements were signed with foreign investors within the framework of the forum.
Authors: Dana Nurzhan, Alexandr Lyubitelev

http://http://24.kz/ru/news/economyc/item/242480-investitsionnye-vozmozhnosti-kazakhstana-predstavleny-na-pmef